OUR OFFERS: YOUR OPPORTUNITIES
Since 1981, Meat 2000 has been supplying the German market with quality meat from across the world and we are one of Germany's leading importers of premium meat from South America.
With Meat 2000 we have successful locations in Cologne and Hamburg. Continuing on our course for growth, we offer both young and experienced professionals attractive opportunities in the areas of internal sales, purchasing and sales.
Meat 2000 is part of a strong community – the heristo Group
The heristo aktiengesellschaft is an important trading company active across the globe. With its operating companies, it makes one of the highest turnovers among Germany's food industry companies. heristo Group, which is run as a family firm already in its fourth generation,
includes renowned manufacturers like Stockmeyer, Buss Fertiggerichte, Appel Feinkost and saturn petcare. The group makes two thirds of its turnover from the production of brand name goods. heristo aktiengesellschaft functions as a strategic management holding company. The companies work independently in the four divisions.
Benefits
In addition to exciting fields of work, providing our employees with a pleasant working environment is important to us,
and that is why we offer attractive advantages:
Flat
hierarchies
Further professional
development
Interesting and
varied tasks
30 days leave
Employee
events
Flexible working
hours

Job ticket for
public transport
Further training

Culture
Meat 2000 is distinguished by its small to medium-sized company structure. We have flat hierarchies and the working day thrives on quick decision-making processes and breathing space for our employees.
Daily dealings with customers, suppliers and logistics make the work varied and diverse. In addition to this, the international working environment makes the day's work exciting.
Our friendly working atmosphere is characterised by fair and respect behaviour towards one another. Mutual trust and transparency promote good cooperation among colleagues at Meat 2000. Experiences and ideas are formed by the team's different age groups.
Satisfied staff are the best reference of all. This is why we have asked colleagues what it is like to work at Meat 2000.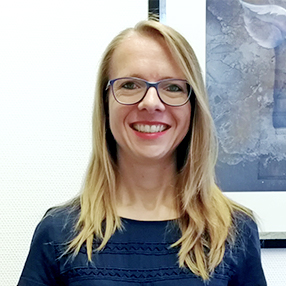 "Meat 2000 has become like a home from home to me!"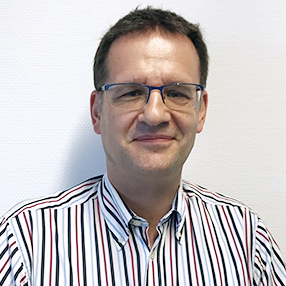 "Teamwork is very important to us. So that we all work well together, we are open and respectful to one another. New colleagues at Meat 2000 are communicated with on an equal footing as soon as they start at the company."
Current vacancies
Join the Meat 2000 team: What awaits you is a motivated team and a job full of responsibility where variety is a given. Are you ready to take on new challenges and take the Group forward? Then we would be delighted to receive your application!
Current vacancies can be found on our Group's job exchange:
If you cannot find a suitable job listed, send us a speculative application. We would be delighted to hear from you.
Your personal contact for queries about jobs and your application
Ms Anne-Birte Wröbel can be contacted at